All new Gill level sensors come with a secondary output function which operates as a high or low level switch. So what is it and how do I use an Open Collector switch output?
Essentially the level sensor has an on board electronic switch (a Metal–Oxide–Semiconductor Field-Effect Transistor or MOSFET, if you are interested) that can be set-up to open or close at given liquid level conditions. Its exact switch point can be configured by the GS Level configuration tool available for download from their website www.gillsc.com/support
When combined with other components, the Open Collector Output can drive an LED to indicate reserve fuel level, a relay to switch on a pump or an Opto-Isolator to drive any number of other devices.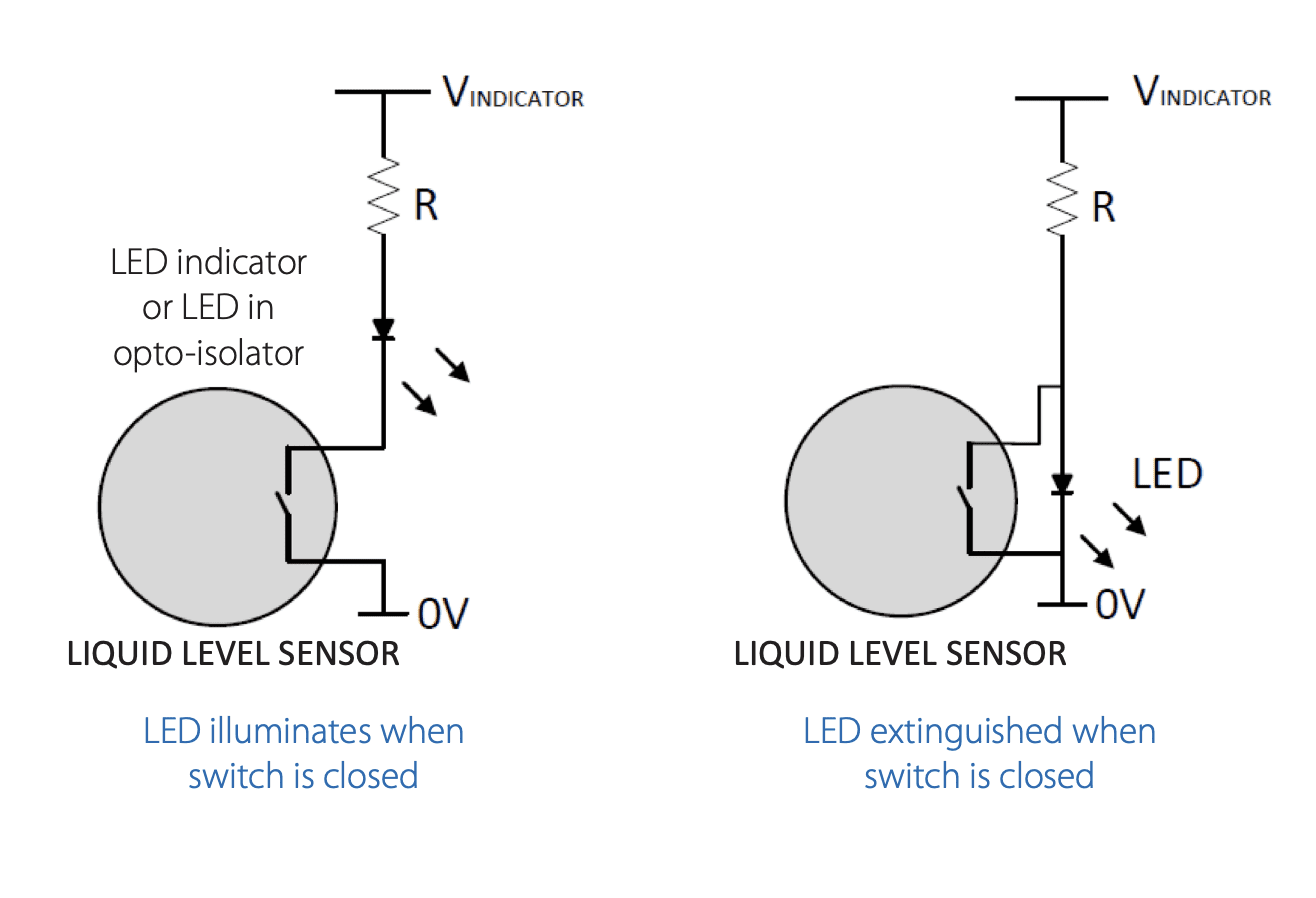 How do I choose the right value for 'R'? 
Resistor Value – R
R = (Vindicator- VLED) / ILED
VLED = Voltage drop across LED (Volts)
ILED = Current flowing through LED (Amps)
Vindicator = Supply Voltage (Volts)
Resistor Power Rating 
W = (Vindicator – VLED)² / R